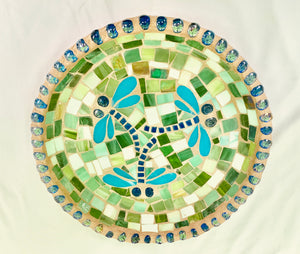 14 " or 16" diameter
Top only..  Fits on top of a plant stand available at any Home Depot and Lowes.
Please contact for delivery options (local to Northern Virginia or at a show on the East Coast) 
please do not order on the website before checking with me.  Shipping costs are prohibitive  
14" can be shipped but check with me first.